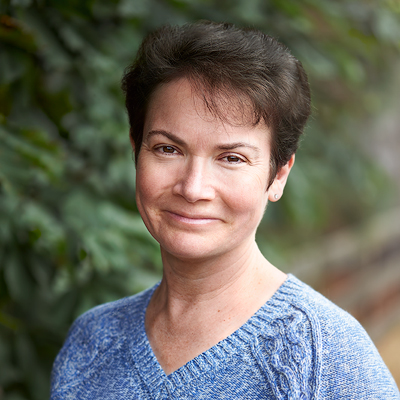 President & Owner
Bobbie Ruth Langley
In 2013 Bobbie Ruth and Bill Langley founded Life Cycle Pet Cremation, Inc. (see Our Company for the full story). In preparation they traveled to Kansas City, MO where they trained with Steve Rohleder of Therm-Tec and Pet Cremation Services (PCS). In addition, Bobbie Ruth travelled to Rochester, NY where she worked with the staff of Pets at Peace by Harris Funeral Home.
In January 2017 Bobbie Ruth assumed full ownership of Life Cycle when the couple divorced. (They remain very good friends, and Bill still provides advice regarding the facility.) In December 2017 the company began doing business as (dba) Radiant Heart After-Care for Pets.
Bobbie Ruth is an International Association of Pet Cemeteries and Crematories (IAOPCC) Registered Pet Funeral Director, Certified Pet Bereavement Specialist II, and Certified Pet Crematory Operator. She is also a Therm-Tec Certified Crematory Operator.
Directing the day-to-day operations for Radiant Heart allows Bobbie Ruth to combine her love and respect for pets and the people who love them with her varied education and professional background.
Bobbie Ruth earned a Bachelors of Music in Vocal Performance from Millikin University in Decatur, IL. She spent her junior year of college studying and working in Milan, Italy. From 1992-1994 Bobbie Ruth was a full-time student working toward a Masters of Divinity at the University of Chicago in Hyde Park, IL. She interned at churches in Oak Park, IL and St. Louis, MO, helping children, elderly and disabled shut-ins, terminally ill persons, and survivors of loss. Ultimately Bobbie Ruth realized that ministry was not the right path for her, and she left the University of Chicago prior to earning a degree. However, she took with her a keen interest in the topic of grief — the actual timelines of grief, the vastly different ways in which humans grieve, and how this information can help individuals and families move through the grief process with compassion for each other and themselves.
From 2006 to the 2015 Bobbie Ruth owned and managed The Placid Pet, Inc. (dba Placid Pets) a pet care organization that at its peak employed 13 pet care providers and actively cared for more than 350 pets across 200 households. Bobbie Ruth personally provided care for hundreds of animals, earning the trust of pet owners across Whatcom County.
Bobbie Ruth has served as a case manager for the Alternative Humane Society of Whatcom County (AHS)and Happy Tails, Happy Homes (HTHH). She and her family have fostered more than 60 dogs and puppies. Bobbie Ruth and her daughter Tatiana regularly volunteered at the Whatcom Humane Society (WHS) Horse Shelter/Farm for a number of years. Bobbie Ruth also volunteers as a facilitator for the WHS Pet Loss Support Group.
Bobbie Ruth is a member of Women's Professional Network.
Bobbie Ruth lives in Bellingham with her wife Ann Newman and their dogs Butterscotch, Ty and Spike.
Pet After-Care Specialist
Kim Wagner
As a farm kid growing up in Minnesota, Kim was raised riding horses, playing with barn cats and enjoying the company of numerous dogs. She can not recall a time when pets were not an integral part of her life.
After living in North Dakota for 27 years, Kim and her husband Dave moved to Bellingham in May of 2017. She joined the team at Radiant Heart in March of 2020. Kim feels very fortunate to work in the area of pet loss and loves creating beautiful After-Care Packages for those experiencing the heartache of losing a family pet. She also works as a Life Celebrant, conducting services at Westford Funeral Home. Kim is an excellent listener and communicator while being a compassionate professional. She holds BS degrees in Speech/Theatre and Business Management from the University of Minnesota.
The Wagner's have four adult children and five grandchildren. Kim is a breast cancer survivor, and her hobbies include singing, caring for their two dogs Reggie and Wilson, collecting fabric and drinking coffee (or wine) with friends.
Kim is a Certified Pet Crematory Operator (flame) through the Cremation Association of North America (CANA) and the International Association of Pet Cemeteries & Crematories (IAOPCC).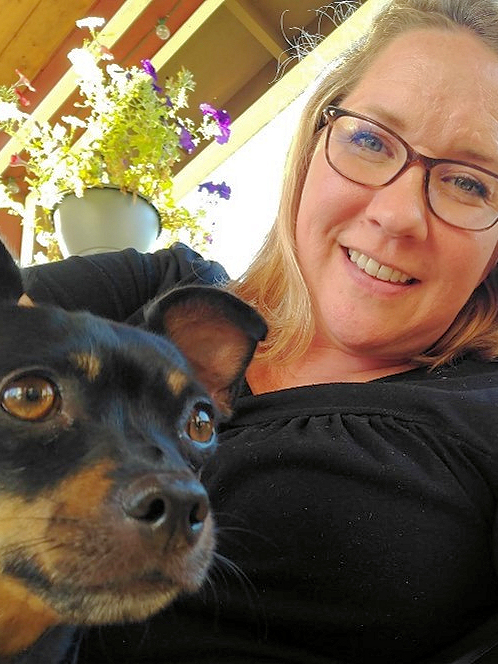 Front Office Coordinator
Mary Jo Peterson
Mary Jo Peterson is a life-long Washingtonian. She came to Bellingham in 1995 to attend WWU and met her husband. They live together in Whatcom county with their two girls and their rescue dog, Donnie.
Mary Jo joined Radiant Heart in September of 2021. She loves pets and appreciates having the opportunity to help people.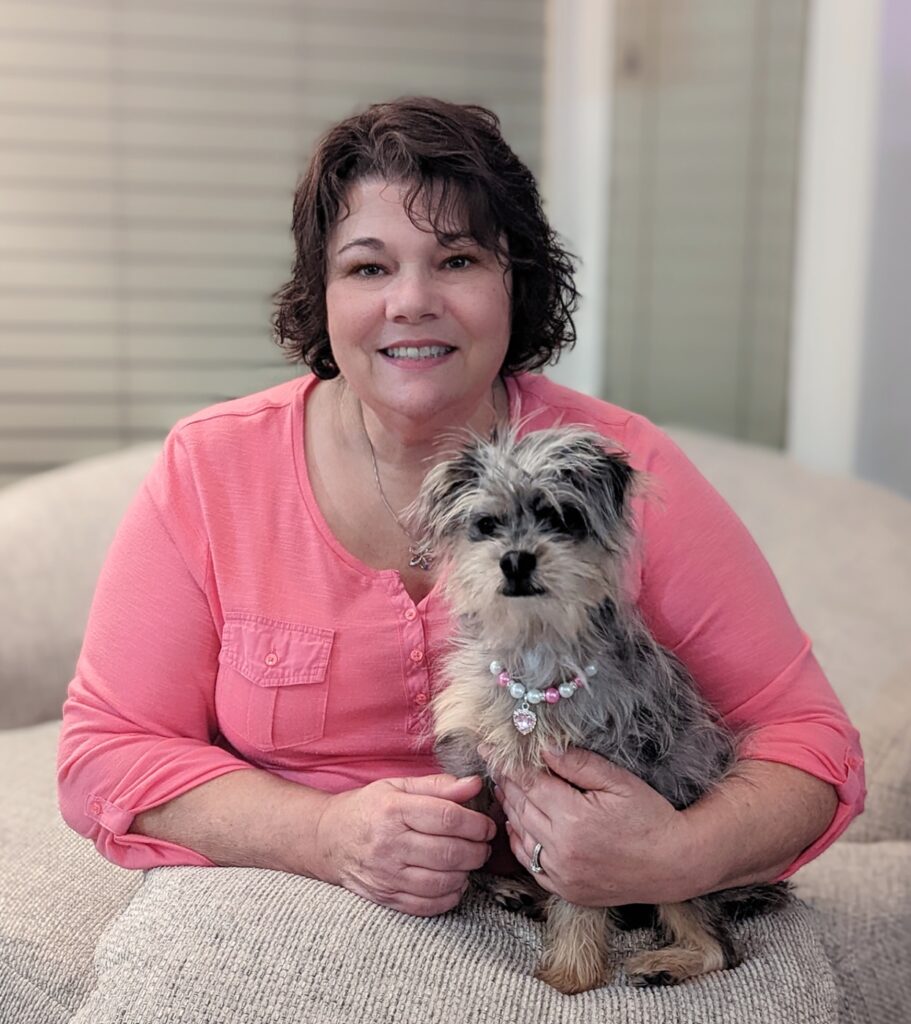 Special Orders Coordinator
Kathy Smith
Kathy's family often tell stories of her dressed sweetly in little sundresses but always covered head to foot in hair from the numerous outdoor cats that lived on the family's property in Meridian, Idaho.  She loved storybooks but only the ones about animals and fervently wished she lived on a farm.  One of the most treasured gifts she ever received was a set of encyclopedias called Animals of The World.  She would spend hours pouring through the pages looking at the pictures and memorizing many of the amazing traits of each animal.  She has those well worn books to this day.  Kathy dreamed of being a veterinarian when she grew up.
Kathy's anti-pet childhood home made her yearning for pets of her own nearly unbearable.  Kathy was very adept at taming feral kittens which her family then reluctantly fed.  During the summer of her 12th year, Kathy won an "invisible dog" (leash with wire running down it attached to a stiff dog harness) at the fair.  After months of her walking that around the neighborhood, her parents were finally convinced (shamed) by neighbors into letting her have a dog of her own.  When Kathy moved out and on her own, the pet floodgates opened.  Over the years her pets have included, numerous cats, dogs, ferrets, hamsters, gerbils, birds, rats, mice, chinchillas, sugar gliders, spiny mice, dormice, possums, hedgehogs, snakes, lizards, fish, sheep, pygmy goats and horses.  She and her daughter raised and showed both rabbits and guinea pigs for many years. 
In March of 2000, Kathy took a job in the social services sector and moved with her spouse and youngest daughter to Whatcom County.  The move was a serious undertaking considering it included three dogs, a cat, two Mourning Doves and approximately 60 purebred show rabbits.  In April of 2022 she took a part-time position with Radiant Heart, processing special orders.  Having lost three dogs of her own since 2019, each of whom was cremated at Radiant Heart, Kathy was grateful for the compassionate service she received and was looking for a way to help other grieving pet parents.  
Kathy has 2 adult daughters and 8 beautiful grandchildren.  She and her spouse share their home currently with 4 dogs plus 1 foster dog, a cat, 2 parrots and several tropical fish tanks.  Her hobbies include caring for her pets, baking, antiquing and buying and selling vintage toys and dolls.  
Pet After-Care Specialist
Devan P.
As a death doula student, hospice volunteer and long-time animal lover, Devan respects life as much as she respects death, and she will always do her absolute best to prove that through the work she does for our clients at Radiant Heart.
Devan spends most of her time outside of work exploring the Skagit Valley with her beloved Border Collie/Lab mix, Sofia.
Devan joined the Radiant Heart team in August 2022.
Pet After-Care Specialist
Vale Smith
Vale moved to Whatcom County in 2017 and brings with him an eclectic background. Vale is a U.S. Army Veteran, serving his country from 1996 until his discharge in 2003 (Ft. Benning, GA; Ft. Lewis, WA; Kuwait). He is a graduate in Culinary Arts from le Cordon Bleu France and once owned and operated a catering business. Vale has also worked professionally in the television and movie industries in art and special effects.  
Vale has been a long-time friend of Radiant Heart having worked in the human funeral industry for serveral years, specifically for a local funeral home who offers pet cremation service to their clients.  Vale is a CANA/IAOPCC Certified Pet Crematory Operator.
Vale resides in Maple Falls, WA with his beloved fiance, cat Elvirus and dogs Maxx and Sassy.
Vale joined the Radiant Heart team in April 2023.
Welcoming Staff
Ty, Spike, Butterscotch ("Scotch") and Ralph
Ty (Miniature Pincher), Spike (Chinese Crested / Chihuahua) and Scotch (Lhasa Apso) can often be found in the office ready to greet visitors with barks, whines, wags and smiles. Sometimes goofy and often empathetic, these canines play a very important role in making visitors feel more at ease. Behind-the-scenes in our work area, Ralph (a very social goldfish) keeps his eye on everything.