Honoring Pets with Exceptional After-Care Since 2013
Radiant Heart After-Care for Pets
in Bellingham, WA, is a pet-only funeral home with on-site cremation, offering personal and respectful care for you and your pet.
We offer both eco-friendly water cremation and traditional flame cremation, and utilize steel ID tags to guarantee the return of your pet's remains.
We also offer a variety of pet memorials including one-of-a-kind pieces created by talented local and regional artists.
Click here for more information about eco-friendly water cremation. 
Protocol for pets infected with a communicable disease.
"Our dog Marcus was immediately cared for in the most loving way. The sympathy, kindness, and above all, respectfulness to Marcus was truly remarkable. We are extremely thankful for the services provided by Radiant Heart's wonderful people."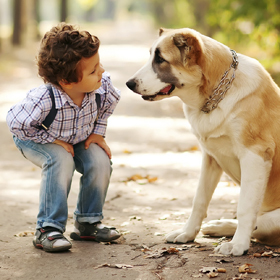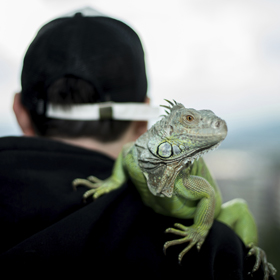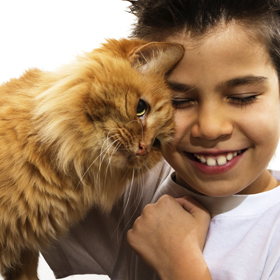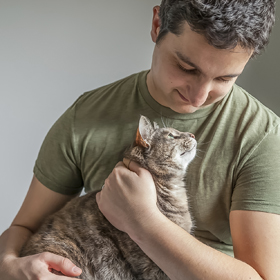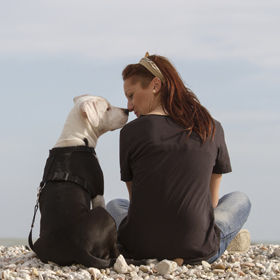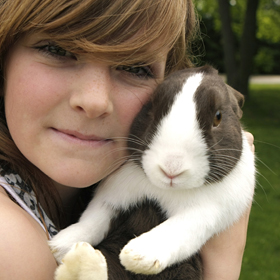 Transportation
Transportation from any participating veterinary clinic or shelter is complimentary and local home pick up is available. You are also welcome to bring or ship your pet to us.
Planning in Advance
Planning in advance will make the day of your pet's passing less stressful. You are encouraged to come in, see our facility, and create a plan for your pet. We would also be happy to assist you via phone or e-mail.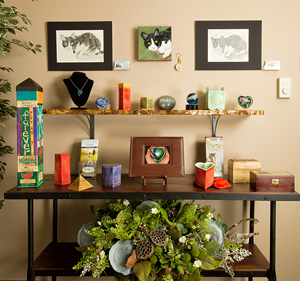 Shop online! We offer a beautiful selection of custom cremation jewelry, urns and other memorials.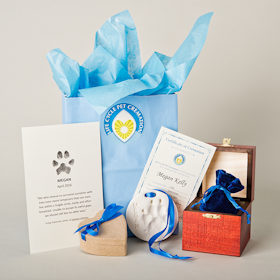 Your pet's After-Care Package includes a wood, aluminum or eco-friendly urn, clay paw print, ink paw or nose print, fur clipping, and Certificate of Cremation.
Our Reflection Room is a warm and lovely place for a final viewing, witnessed cremation, or memorial service.