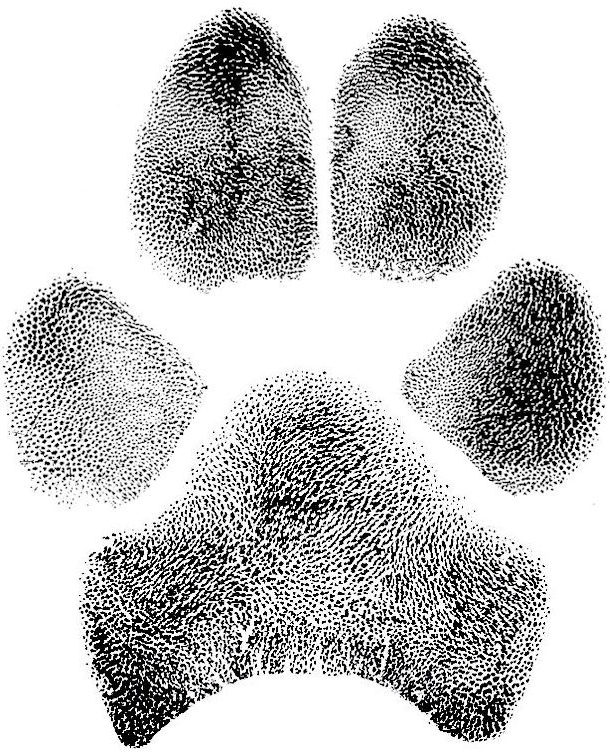 Your pet's ink print (nose, paw or claw) is special. At Radiant Heart After-Care for Pets we use a variety of inks, tools, and techniques to obtain the best print possible.
Once we have an impression with nice form and detail, the print is scanned and then digitally cleaned. The digital image is then printed on card-stock which is suitable for framing. Both the original and digital copies are saved.
A single ink print (your choice of nose or paw) is a standard part of the full After-Care Package. Up to three printed copies of your pet's ink print are available to you at no extra cost. Additional printed cards can be purchased for $9 each. Individual and additional prints are also available. Please see Services & Pricing for more information.
Other ink print examples: